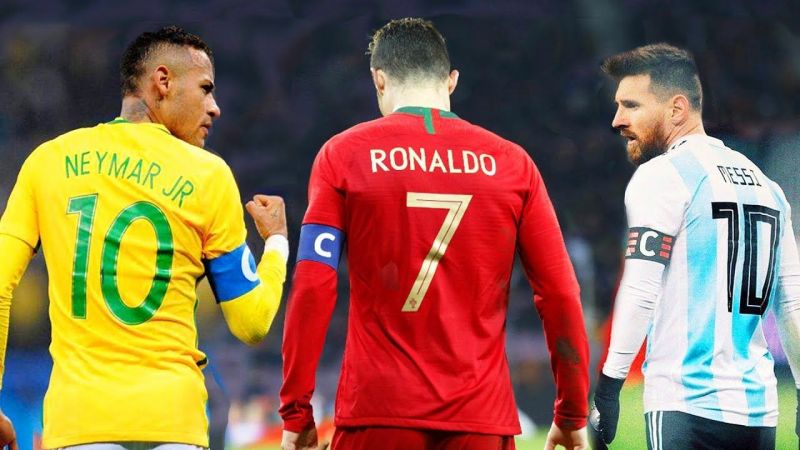 There are loads of amazing footballers all over the world. Messi, Rooney, Kaka and many more, check out www.ilemi.com to watch their games. For me though one man stands out. The thing is the man in question does not make me like him, neither do I feel comfortable in acknowledging his greatness. The facts of the matter are, that he has everything. A constant threat going forward and dangerous in a number of positions.
For me that man is which I say through gritted teeth. The one man that can make a team it seems. Both at Man Utd and Real Madrid were he is playing now, has he brought something extra to the team. In teams full of stars he is still the man that stands out. He has a tremendous amount of skill with such composure and desire for his age. He's a born winner and frankly will cheat if he thinks it will help.
As a manager though is not what you want? A man that wants to win that bad he will cheat to win for your team. Now I'm not saying we want more divers in the game but we have all been there and maybe exaggerated a bit to win a free kick. Plus is it not worth putting up with when he can score from anywhere? I mean look at him compared to Messi another fantastic player who scores lots of goals but in my opinion Ronaldo is twice the goal threat.
He can score with both feet, his head, free kicks and penalties. The complete striker who plays on the wing. This is were he is most effective though coming from deep, scaring the life out of the opposing players by running at them and beating them normally. The thing that amazes me is what a bargain he was for Real Madrid at £80 million. I would have got two of him. Now before I kill you with laughter hear me out.
He may have of been expensive but in the time he is at Real Madrid do you not think they will make their money back? It could be from shirt sales alone without even looking at the other revenue he generates for the club. You can be sure that Man Utd would not have sold Ronaldo had he himself wanted to stay. For me though this was good business from both teams. A good return for Man Utd (by the way were has that money gone?) but at the same time a good investment and exceptional talent to add to an already ridiculous side.
So although I may think he is arrogant and not the most likable person I would put this aside. At the end of the day I'm a winner too and with this man in your team you would be half way there if not the whole way to success.