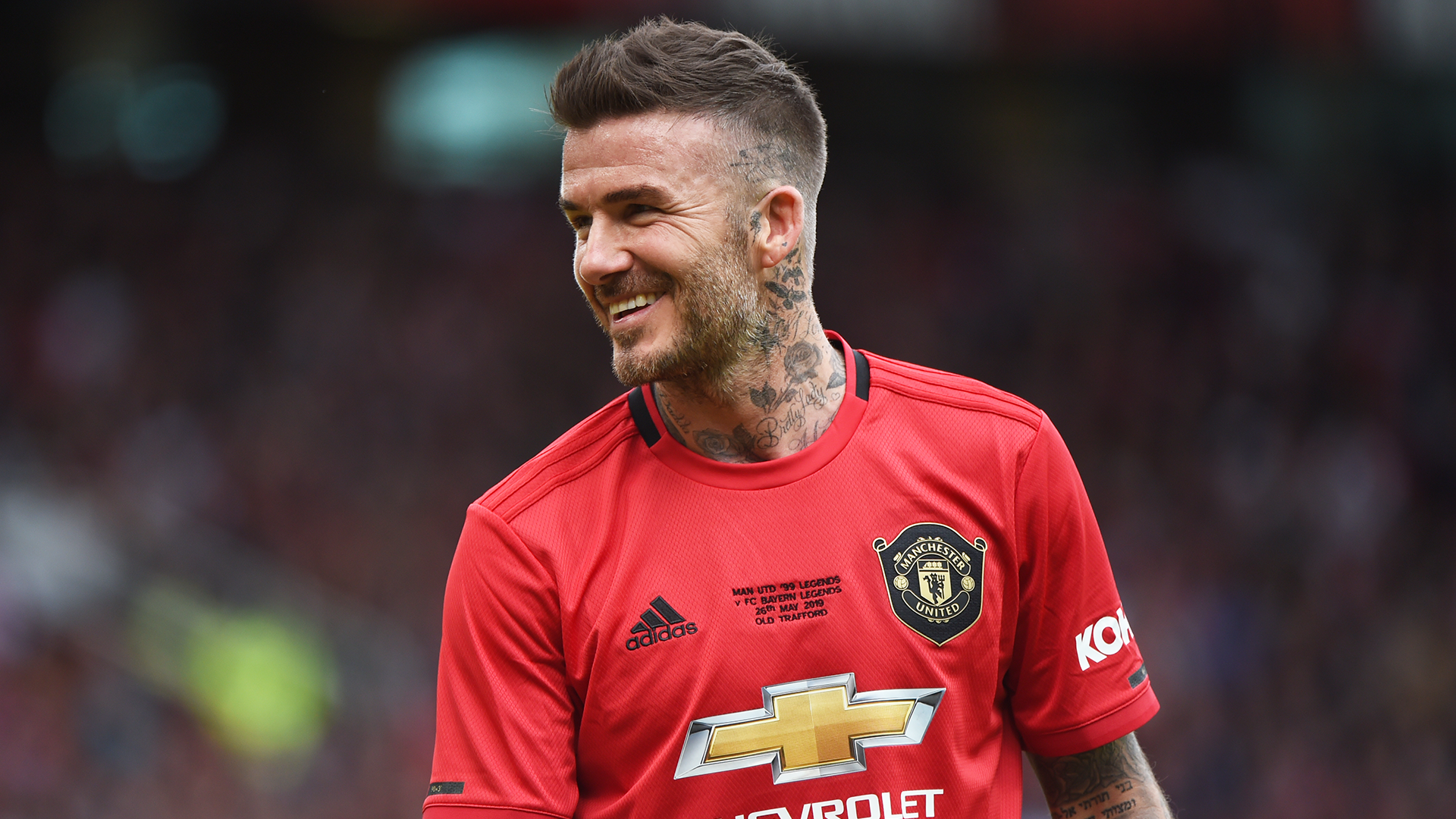 On Sunday 21st December 2008, before a Serie A match against Udinese, a smiling 33- year-old David Beckham strode purposefully onto the sacred San Siro turf of AC Milan, clutching tight on a Rossoneri scarf.
Looking the epitome of Milanese chic in a pin-striped Dolce and Gabbana suit, the world's highest paid footballer was on a personal crusade to persuade a wary 50,000 Milanese crowd that his three month loan signing from LA Galaxy to the seven times European champions was no cheap publicity stunt.
How this was no tacky attempt by the Milan money men to sell huge numbers of number 32 shirts with his name emblazoned upon them. The fact Milan's marketing director Laura Masi was chosen ahead of Coach Carlo Ancelotti, or all time great defender Paolo Maldini to greet Beckham's entourage at Malpensa Airport spoke volumes as to both sides' true intentions.
Already David Beckham has an astonishing five-year contract with Galaxy from which with endorsements and profit sharing could end up around $250 million over the period.
That he has yet to set the MLS alight appears lost on those who seem prepared to accept mediocrity on the pitch in return for what Beckham offers off it.
Not surprisingly the former England Captain doesn't come cheap to AC Milan with wages said to be in the region of 100,000 euros a month, plus a hefty cut from all Beckham based commercial revenue.
Whatever his dubious worth is to Milan on a football field, it will be dwarfed by what occurs in the Far East. For there he remains a living God. Adored and feted but most of all a licence to print money.
What also cannot be underestimated in Beckham's Atlantic crossing is his increasingly desperate and at times cringe worthy attempts to beat Bobby Moore's 108 record caps.
Now only one behind, being seen in a Milan shirt, if only on a poster offers more opportunities of fly-by night cameo, substitute appearances.
As the microphone was thrust towards him in the centre-circle Beckham spoke well prepared words that he appeared certain would charm his latest audience. For how many times before had he won over initial doubters, impressing them with his polite manner and beaming smile?
In the end everyone always comes round to loving 'Becks'? 'Ciao, Milano. Forza Milan'.
What followed visibly stunned a sheepish David Beckham as only muted, strained even applause drifted across the San Siro terraces. With such an apathetic response and an all consuming air of cynicism clear from the Milan tifosi, Beckham, forever wise to the Golden image continued as if the entire stadium had exploded in rapturous acclaim.
As Beckham left the field an image of his wife Victoria flashed up on the Stadium electronic screen to be greeted with jeers.
Whether the Rossoneri were just overly eager for their match to begin so they could enjoy the rare talent of Kaka, Ronaldinho and Pato. Or showing distaste at their grand football club lowering its mighty standards by going into business with brand Beckham?
It was clear this famed city of fashion was hardly rolling out the red carpet for David Beckham's travelling circus.
Come the match and Milanese passions were finally inflamed when their prodigious young Brazilian striker Alexandre Pate scored an early goal. What followed enraptured the tifosi as Ronaldinho and Kaka turned in a command performance to exhilarate San Siro and inspire a 5-1 victory over Udinese.
This was football, not the monstrous pre-match presentation of a washed up mannequin brought in to flog shirts. For the one time footballer who now refers to 'soccer' as his game, it is a shame to see him reduced to a mere cash cow.
Looking back David Beckham's defining moment came in an England shirt when his last gasp wonder free-kick against Greece at Old Trafford saved a nation's skin to earn him everlasting thanks and virtual sainthood.
Nothing since has surpassed as his career from that point slowly evolved into a mere sideshow for events happening elsewhere. True supporters have never been slow to spot fake goods. That night in Milan David Beckham's card was well and truly marked by the Italian crowd.
A 'football man' had gone forever and in his place came a commodity.
John Ludden
Cfieldsoffire@aol.com